Heaters/Dehumidifiers,Camping
Fairview™ 9303 12V Defogger with Suction Cup & Screw Base

Boaters can defog their windshield in just minutes using the Fairview™ 12 Volt defogger. It is easy to install with either a sure grip suction cup enabling the defogger to be easily removed and stowed when not in use or a permanent screw-down base and a standard lighter plug. The genuine PTC ceramic element generates 340 BTU's of heat to quickly defog your windshield. The Fairview™ is completely safe; it is warm to the touch but is never hot. The small footprint heater takes up little space on the dash.
Features:
Genuine PTC Ceramic element
Two installation options - permanent mount or sure grip suction cup (included)
Standard lighter plug
12 Volt DC/100 Watts/340 BTU
5' wire attached
Benefits:
Easy to install
Space saver
Keeps windshield area clear for driver
Can be removed and stowed when not in use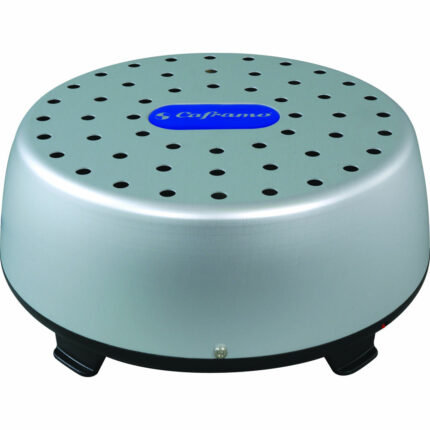 Stor-Dry 9406 110V Warm Air Circulator & Dehumidifier - 75W

Low wattage warm air circulator. Prevents mold and mildew. Great for boat storage.
The Stor-Dry low wattage warm air circulator is the "must-have" product for the winterization season. The model 9406 Stor-Dry combats mold, mildew, and musty odors in any boat that is closed up or winterized. This dual-action air dryer uses a low-wattage heating element and internal fan to both heat and circulates the air. The heat and circulation prevent stale air pockets which in turn prevent mold or mildew from forming on the interior surface of the boat.
Features:
Dual-action of fan and heating element
Low power consumption of 90 watts
Raises the ambient temperature above the dew point
Corrosion-resistant aluminum
Rugged construction
Made in Canada
2-year warranty
Benefits:
Superior performance overheating element only products
No maintenance required
Effective in areas up to 1000 cubic feet
Controls mold and mildew
Ready to use out of the box
Odor free boats
Years of trouble free use
True North Deluxe 9206 120VAC High-Performance Space Heater - 600W, 900W & 1500W
600, 900, and 1500 watt electric space heater. Rugged, steel body construction. Dual overheat protection.
This rugged AC electric heater keeps the cabin warm on the chilliest of those early and late season nights in the marina. The model 9206 True North AC heater was recognized by Powerboat Reports as being the best. There is no other heater on the market that delivers the performance and quality of the True North.
Features:
Steel construction
3 heat settings (600, 900, and 1500 Watt)
Option of a 'fan only' setting
Built-in thermostat
Anti-freeze setting
Low profile design
Made in Canada
5-year warranty
Benefits:
Years of trouble-free use
Extended boating season
Greater on-board comfort
Can use for 'no heat' air circulation
Eliminate snow or frost build up on boat top
Cannot tip over
Easy to stow when not in use