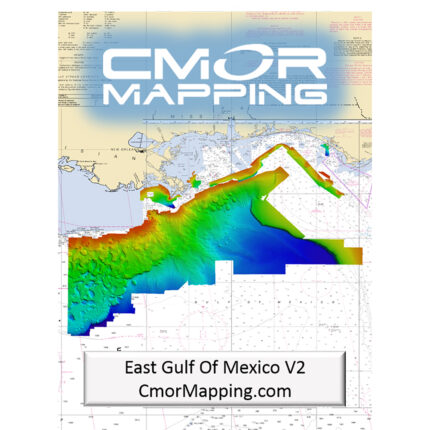 East Gulf of Mexico for Raymarine
The East Gulf Of Mexico V2 CMOR Card includes coverage of the following:
Offshore Grand Isle
West Delta
Offshore of SouthWest Pass
East of North Pass Mississippi River
Panama City, FL Offshore
Shelf Break from the Pinnacles due south of Pascagoula, up around and back down to the Twin Ridges just south of Madison Swanson.
DeSoto Canyon and the SPUR
Deep water from 500ft- 12,000ft throughout the East Gulf of Mexico
CMOR Mapping bathymetry arms you with more and better data than anybody else on the water.
NOAA Chart 411 and 11006 are included in the background.
All CMOR Cards come on Micro SD cards with a standard SD adapter included.
CMOR Compatible Devices:
Raymarine
CMOR cards are compatible with all units capable of running the Lighthouse II and Lighthouse 3 interfaces. In order to support CMOR Mapping, units must have at least v17 software installed. Units include:
Axiom Series
Axiom Pro
Hydbrid Touch
aSeries
cSeries
eSeries
eS Series
gS Series
Dragonfly Series